Attracting FDI in Vietnam appears to be prospering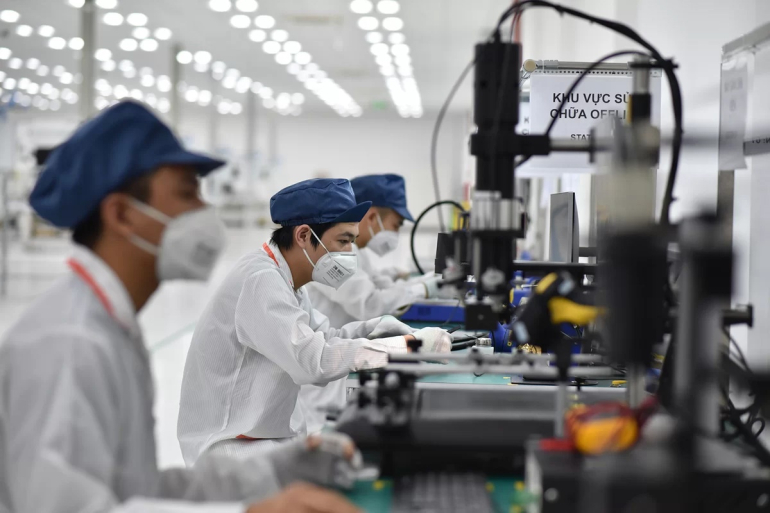 According to the Department of Foreign Investment (Ministry of Planning and Investment), total foreign investment in Vietnam reached almost $16.24 billion as of 20/07/2023, a 4.5% increase over the previous year. There are, in particular:
627 projects totaling roughly $7.94 billion in capital were issued investment registration certificates.

There were 736 capital adjustment applications, with a total capital increase of about $4,16 billion.

Furthermore, 1,627 transactions contributed funds and bought shares from foreign investors, totaling $4.17 billion in capital contribution.
Total registered capital FDI increased by 8.9% in July 2023 compared to June 2023, 41.9% compared to May 2023, and 85.7% compared to the same period in July 2022.
According to the Department of Foreign Investment, the current state of foreign investment in Vietnam is very favorable:
The implementation capital of FDI projects grew by 0.8% compared to 2022 and is anticipated to be about $11.58 billion.

The pace of growth in new projects is double that of overall investment growth. Projects with less than $1 million in investment capital accounted for 69.4% of all new initiatives.

The addition of $1 billion to LG Innotek Hai Phong has increased the volume of FDI investment in Vietnam.
Rent a ready-built factory when investing in Vietnam – Foreign business opportunities
Vietnam's FDI is improving. This demonstrates that international investors are still concerned about Vietnam's economic recovery. If a foreign company wants to increase its investment in Vietnam, it should select the GNP Nam Dinh Vu ready-built factory in Hai Phong.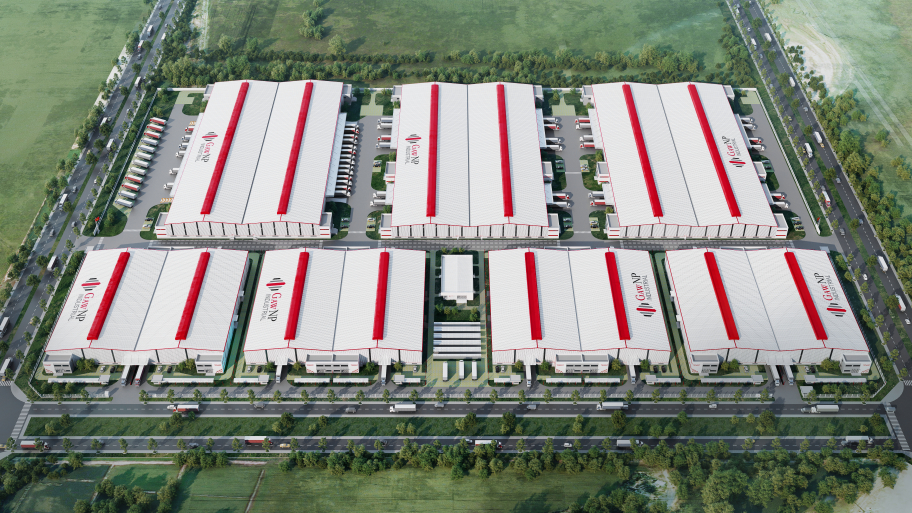 Gaw NP Industrial rental real estate developer has invested in the project, which has various benefits:
1. Exceptional location
GNP Nam Dinh Vu ready-built factory is in the major industrial zone of Hai Phong, at a good location:
11 kilometers away from Lach Huyen international deep water port.

15 kilometers from the harbor of Hai Phong.

49 kilometers from the Cai Lan port.

122 kilometers from Hanoi, and 100 kilometers from Van Don International Airport.

130 kilometers away from Noi Bai international airport.
2. Convenient, smart ready-built factory design
GNP Nam Dinh Vu features a column-free design to maximize product storage and manufacturing, as well as clean internal roadways with numerous large access gates, parking space, and so on.
Furthermore, the investor guarantees that the enterprise's manufacturing or storage operations are technically appropriate: Factory height up to 6.5m; 1.2m thick brick wall with vented openings and skylights above; floor load 2 tons/m2; typical fire prevention system…
3. Take advantage of multiple tax breaks
FDI firms investing in Vietnam and renting the GNP Nam Dinh Vu ready-built factory will benefit from several incentives throughout Vietnam, particularly in Hai Phong. Specifically:
Tax-free for the first 4 years, followed by a 50% decrease for the next 9 years.

Exemption from import-export tariffs and VAT for businesses engaged in processing.
Additionally, companies also benefit from investment incentives such as high discounts, flexible payment options, legal guidance, and recruiting assistance.
Foreign firms investing in Vietnam should rent the GNP Nam Dinh Vu ready-built factory; for more information, please call Hotline +84 789 75 77 88.
Warehouse for lease in Vietnam | Warehouse for rent in Vietnam | Factory for lease in Vietnam | Factory for rent in Vietnam