The positive economic growth in Thai Nguyen
According to the Statistics Department of Thai Nguyen, the province sees several positive results in terms of economic growth in the second quarter and the first half of 2022. Specifically:
The economic growth rate in Thai Nguyen is estimated to reach 8.59%.
The Index of Industrial Production (IIP) is estimated to rise by 10.8% compared to the figure in 2021.
The export value in this area is estimated at 32 billion USD, which represents a 10.4% increase.
The IIP of the entire industry is estimated to increase by 6.6% year over year.
The export turnover of goods increased by 6.6% year over year.
The foreign direct investment (FDI) capital reached 21.5 trillion VND, which represents a 15.5% rise compared to 2021 and accounts for 35.9% of the total investment.
Thai Nguyen has set a target for major manufacturing industries to increase their growth by 15% or more in 2023, while aiming to achieve a local IIP of over 14,800 billion VND – an increase of nearly 2,000 billion VND compared to the previous year. Additionally, the province is focusing on promoting the construction and development of transport infrastructure, as well as speeding up the disbursement of funds for projects within and outside of the budget plan.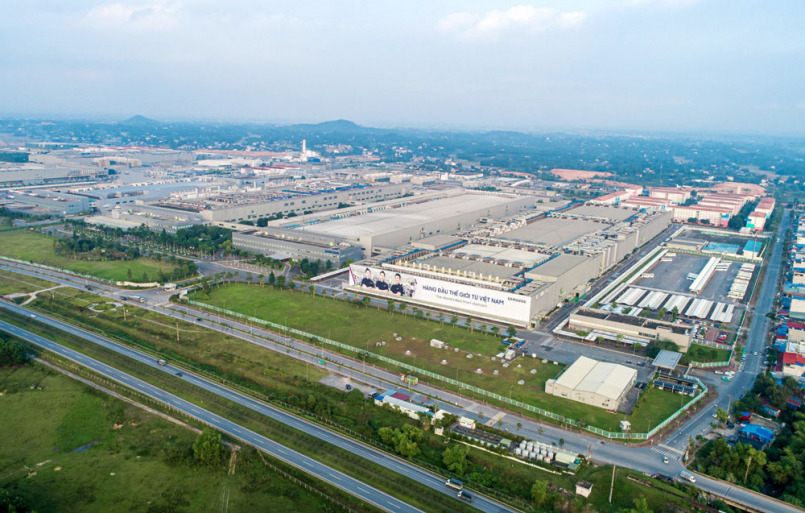 More notably, the province places emphasis on developing multi-disciplinary and multi-field industries with a focus on sustainability and depth, while prioritizing industries that have a significant impact on economic and societal development. Besides Thai Nguyen also pays attention to green industries and high-tech industries that can participate in the global value chains.
Increasing the availability of industrial real estate for lease
At present, Thai Nguyen is gearing up to welcome the influx of FDI capital by upgrading infrastructure, promoting industrial real estate projects, and establishing factory zones and ready-built factories. These efforts aim to help investors in Vietnam launch their businesses more quickly and smoothly.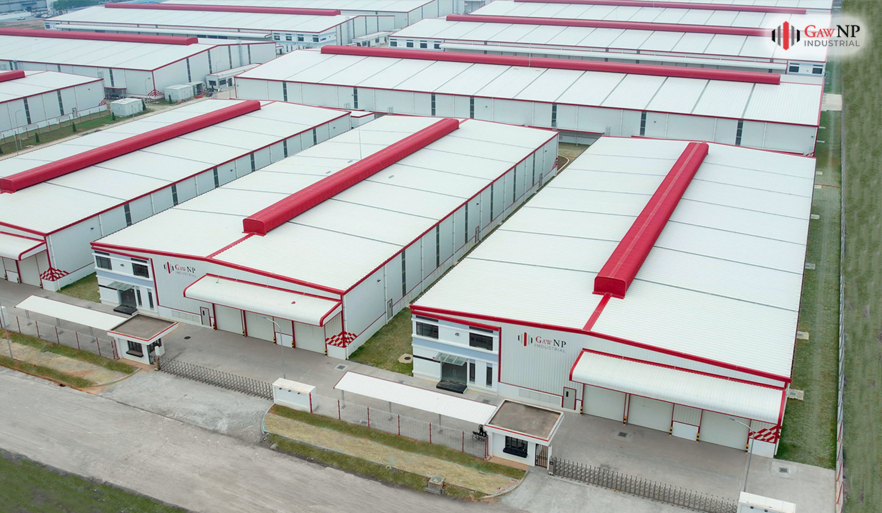 One of the projects that caught the attention of local authorities and foreign investors is GNP Yen Binh 2 – an industrial real estate for lease project with remarkable strengths:
A large area of 160,000 m2 and 70,000 m2 NLA.
Ideally located at a major transportation hub, which allows any business to make the most of the local workforce and resources
Internal column-free design with transparent eaves and wide pathways.
Flexible choices on leasing areas with single workshops that meet the needs of both domestic and global businesses.
Natural lighting systems that save energy consumption.
Ventilated roofs that can be up to 10 meters high.
Standard automatic security and fire protection systems.
Other facilities include parking lots, modern cafeterias, and wastewater treatment systems.
If you are interested in the industrial real estate for lease project GNP Yen Binh 2, please contact us via our hotline +84 789 75 77 88 for more information!
Warehouse for lease in Vietnam | Warehouse for rent in Vietnam | Factory for lease in Vietnam | Factory for rent in Vietnam