Environmentally friendly ready-built warehouses – An inevitable trend.
In the context of better understanding about the environmental impact of commercial activities, environmentally friendly ready-built warehouses provide solutions for sustainable development and actively contribute to environmental protection.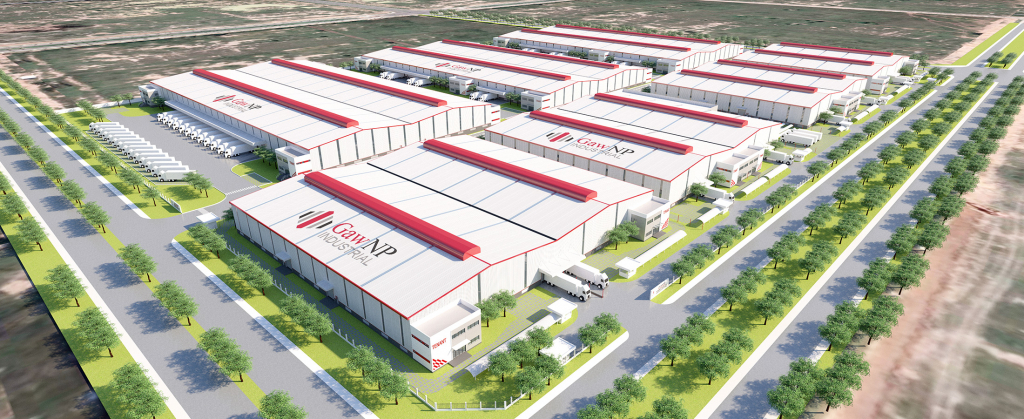 One of the most important aspects of environmentally friendly warehouses is the use of low-impact building materials for long-term use, in order to reduce construction waste. Furthermore, environmentally friendly ready-built warehouses will use optimal architecture in terms of taking light and natural ventilation to minimize power usage and carbon emissions.
Furthermore, environmentally friendly ready-built warehouses prioritize waste management and wastewater treatment in a sustainable manner. The use of modern methods helps to reduce the influence on the water environment while also ensuring compliance with environmental protection standards. Furthermore, in order to fulfill environmentally friendly criteria, ready-built warehouses must meet international standards and environmental management certificates.
Having an ecologically friendly ready-built warehouse gives firms an advantage when competing in the market. This can help to boost the appeal of products and services, as well as ensure the business's sustainability and friendliness in the minds of customers.
Finally, the construction and management of environmentally friendly ready-built warehouses contribute to the formation of an enjoyable place to work for the staff. A warehouse with decent working conditions, safety, and environmental friendliness will help to improve employee happiness and performance.
GNP Nam Dinh Vu – Ready-made warehouse meets environmentally friendly EDGE
GNP Nam Dinh Vu ready-built warehouse in Hai Phong, with EDGE accreditation (Excellence in Design for Greater Efficiencies), is a perfect alternative for domestic and global enterprises looking to invest in Vietnam.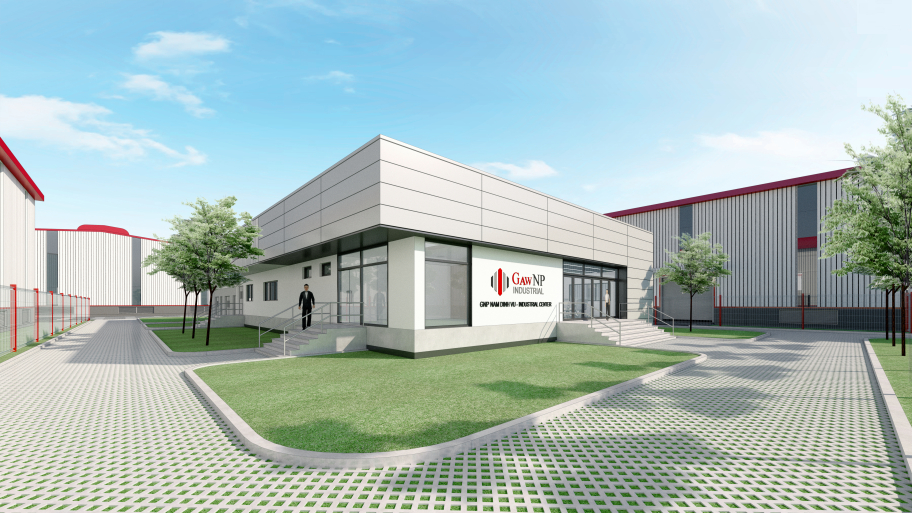 Nam Dinh Vu's GNP ready-built warehouse is meant to be ecologically friendly, ensuring the current trend of sustainable development:
Green building materials have a longer service life, contribute less construction waste to the environment, and assist in minimizing environmental consequences.

Smart design, no interior column to optimize usable area while reducing the usage of additional building materials.

The warehouse has a maximum height of 5 meters, allowing for good air circulation and a comfortable working environment.

Utilizing solar light, natural wind from solar wells, and ventilation from both ends. Saving power expenses therefore contributes to sustainable development.

Hazardous waste may be reduced by using worldwide standard treatment technologies.

Commitment to not discharge to the environment in order to maintain a clean living environment.
Not only that, but by selecting GNP Nam Dinh Vu's environmentally friendly ready-built warehouse in Hai Phong, the organizations contribute to the spread while also encouraging partners, consumers, and suppliers to collaborate towards a future sustainable business ecosystem.
If you need more information about the GNP Nam Dinh Vu ready-built warehouse, please contact the Hotline +84 789 75 77 88!
Warehouse for lease in Vietnam | Warehouse for rent in Vietnam | Factory for lease in Vietnam | Factory for rent in Vietnam