As the trend of shifting production and factories into Vietnam continues, the industrial real estate for lease market is experiencing a constant increase in prices. Is there any potential solution for investors?
An overview of the industrial real estate for lease market in Vietnam
The industrial real estate market in Vietnam has shown stable growth in the first 6 months of the year, despite various economic impacts. According to CBRE Vietnam, there was a 10% increase in demand for industrial land for lease and a 7% increase in demand for ready-built factories year over year.
Economists predict that the outlook for industrial real estate for lease in Vietnam will remain positive in 2022 and potentially extend this growth momentum into 2023, provided that foreign businesses continue to invest capital in the country. Rental prices are expected to increase steadily at a rate of over 4% per year.
In addition, another factor that drives the increasing prices of industrial real estate for lease is the limited availability and ready-built factories. The occupancy rates in industrial zones across the country have also risen and reached remarkable levels in the first half of 2022.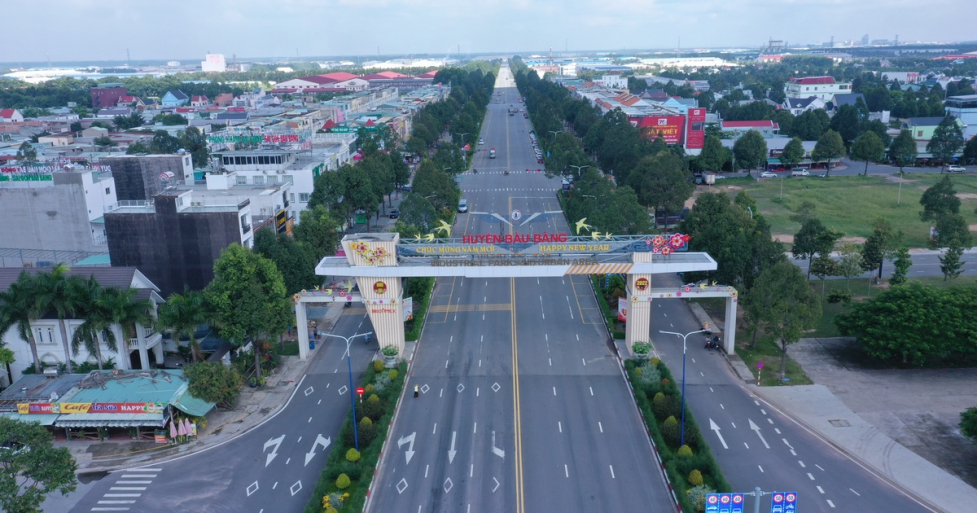 More specifically, rental prices in Southern provinces such as Ho Chi Minh City, Binh Duong, Dong Nai, and Long An are 8 – 13% higher compared to those of the previous year, with Ho Chi Minh City having the highest rate, ranging from 180-300 USD/m2/lease term. Despite the astronomical prices, the occupancy rate in these four provinces, which have a total land size of 30,000 hectares, still exceeds 90%.
Meanwhile, the  occupancy rate has reached 80% in the Northern industrial zones. As a result, the average rental prices have also witnessed a 5-12% growth and even up to 20% for certain key projects.
Hanoi, in particular, faces a limited land supply for industrial parks, while existing industrial parks and ready-built factory projects are nearly fully occupied. Similarly, in Thai Nguyen, although some industrial parks such as GNP Yen Binh 2 are under construction, businesses are already reserving slots in anticipation of immediate handover upon completion.
Choose GNP Yen Binh 2 to get attractive incentives
The industrial real estate for lease market has been witnessing a surge in prices as well as high occupancy rates in industrial parks that are about to complete soon. Therefore, foreign businesses investing in Vietnam should act promptly to select industrial real estate for lease property that offer strategic locations and stable fixed costs.
If businesses need to rent a ready-built factory that meets international standards with affordable initial rent and several incentives, GNP Yen Binh 2 is the most suitable option.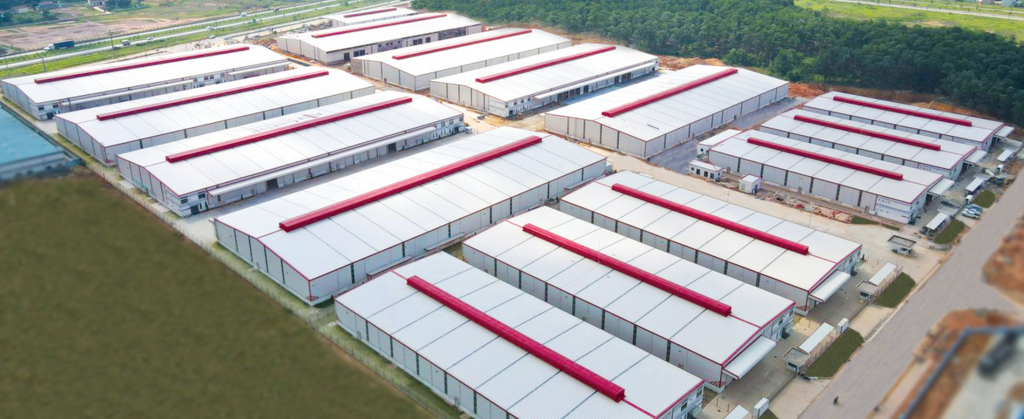 Regarding location, the industrial real estate for lease property GNP Yen Binh 2 is strategically positioned within the Northern key industrial park, situated along a major transportation route connecting various provinces and global markets. From here, businesses can easily transport goods from Thai Nguyen to Hanoi and neighboring provinces, and even China through the Thai Nguyen-Hanoi expressway, Van Don airport, Noi Bai airport, and Vietnam-China export gate.
GNP Yen Binh 2 guarantees to hand over facilities and infrastructure that meet international quality standards, including an automatic fire protection system,  transparent awnings for convenient import and export of goods, column-free structure to maximize the usable area, etc. Moreover, businesses can also take advantage of available additional facilities such as a wastewater treatment system, canteen, public toilets, parking lots, etc.
GNP Yen Binh 2 is scheduled for completion in August 2022. By signing a contract at this stage, businesses can take advantage of numerous incentives, including favorable lease terms and rental prices, as well as guidance regarding legal procedures when investing in Vietnam.
For more information or advice regarding the location of industrial real estate for lease property GNP Yen Binh 2, please contact our Hotline at +84 789 75 77 88.
Warehouse for lease in Vietnam | Warehouse for rent in Vietnam | Factory for lease in Vietnam | Factory for rent in Vietnam