Two influential Chinese men want to invest considerably in battery production in Vietnam
According to Reuters, two major companies in the Chinese battery manufacturing business, Xiamen Lithium Energy Storage Technology and Growatt New Energy, are considering investing in Vietnam. It has been estimated that the two managers invested $1 billion in the Vietnamese economy. Specifically:
Xiamen Lithium Energy Storage Technology, China's leading battery manufacturer, met with Vietnamese officials to discuss signing an investment agreement for a power station in Hai Duong. The cost of building large-scale battery facilities in Vietnam might reach $900 million. If the agreement goes through, this will be one of Vietnam's largest FDI projects. Xiamen Group was founded in 2019 and it is currently intended to build up battery production as well as boost capacity up to 70 GW instead of the present 15GW.

Growatt New Energy, another major Chinese company, plans to invest around $300 million in the construction of a battery manufacturing plant in Vietnam with a capacity of up to 50 GW.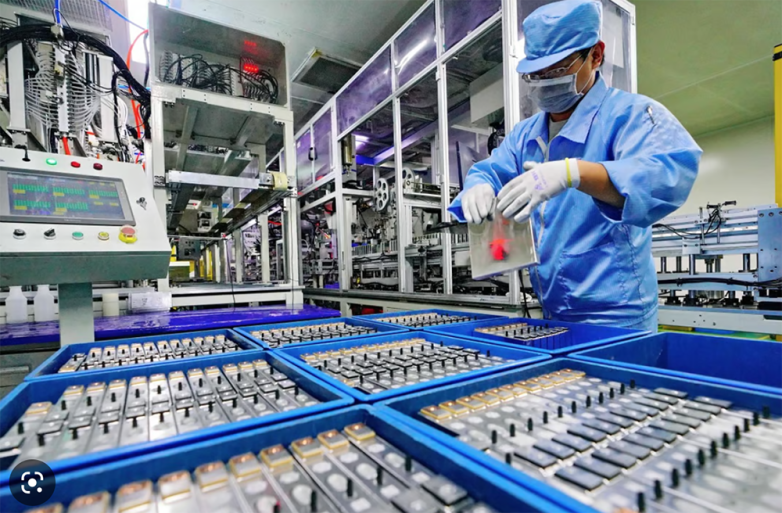 Furthermore, the local battery production industry advanced significantly, with the domestic battery-making firm VinES in Vung Ang economic zone (Ha Tinh) completing 100% of the assembly stage. With a total investment cost of VND 4,000 billion, the factory is projected to be operational in June.
With the introduction of the VinES battery-manufacturing plant, VinES will offer Lithium batteries for the new electric cars introduced by VinFast Group. This is the most powerful and high-quality battery production project in Vietnam.
GNP Nam Dinh Vu Ready-Built Factory: The Best Option for Companies Producing Stored Energy
When society's demand rises, the operations of creating and storing stored energy become increasingly vital. As a result, businesses in this industry must have an efficient workspace and satisfy unique technical criteria. GNP Nam Dinh Vu ready-built factory has emerged as the best option for businesses producing stored energy.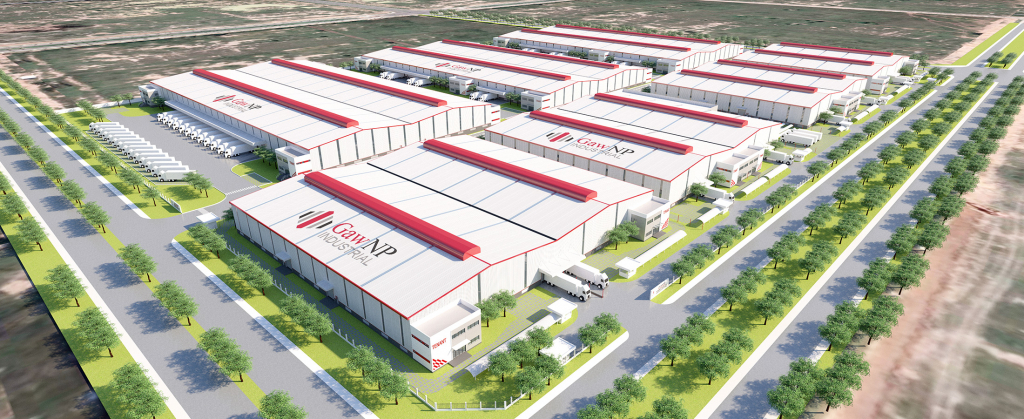 Nam Dinh Vu's geographical position is in the Nam Dinh Vu Industrial Zone, a vital site in Hai Phong's seaport system and special economic zone. Furthermore, the ready-built factory GNP Nam Dinh Vu is just around 16 kilometers from Hai Phong's city center and 130 kilometers from Noi Bai International Airport, making it particularly easy to transfer and circulate products.
Furthermore, the GNP Nam Dinh Vu ready-built factory offers other advantages:
Modern and flexible design that meets the unique technological needs of the energy industry. The ready-built factory GNP Nam Dinh Vu, in particular, features a column-free design to assist the utilization area be more ideal.

Ready-built factory with high technological requirements: 3-phase power supply; approximately 10m workshop height; 1.3m floor height; 2 tons/m2 floor load capability; hydraulic lifting floor weight up to 6 tons…

Assuring safety and environmental protection, as well as satisfying ecological protection and sustainable development criteria.

Complete infrastructure, including modern fire protection, 24-hour surveillance cameras, a wastewater treatment system, and broad internal roadways…
If your company needs to rent a GNP Nam Dinh Vu ready-built factory, please contact Hotline +84789757788 for assistance.
Warehouse for lease in Vietnam | Warehouse for rent in Vietnam | Factory for lease in Vietnam | Factory for rent in Vietnam