Renting ready-built factories with modern fire protection systems saves businesses money, time and ensures their employees' safety. Specifically:
Saving time and money: Investing in a modern and qualified fire protection system involves a reasonable investment in equipment, systems, and installation to ensure the system operates effectively.
In addition to the cost of developing and maintaining the system, businesses must also wait for inspection results from authorities. Furthermore, if the system does not meet the standard and must be repaired, the firm will have to wait an additional length of time.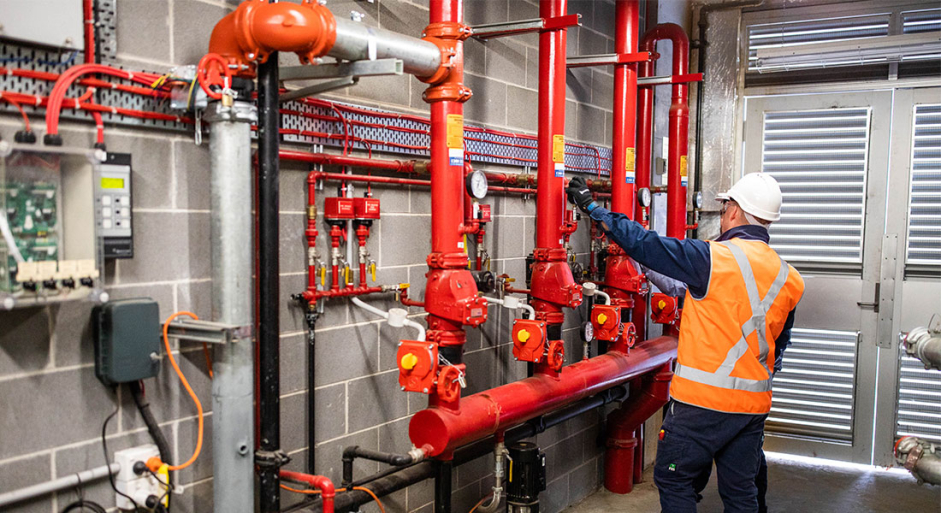 Rapid and effective response: When there is a fire, modern fire protection systems are designed to respond swiftly and automatically. It will activate the fire alarm system, fire positioning, and fire fighting equipment such as sprinklers, fire extinguishers, CO2 fire fighting systems, and so on. This helps to promptly manage and extinguish fires, minimize damage, and protect the safety of everyone in the ready-built factory area.
Reduce danger and damage: The ready-built factory has a modern fire prevention system in place to reduce the risk of fire and explosion, as well as property damage. The technology will aid in fire management and prevention while also allowing workers and firefighters quick and safe access.
Compliance with rules and standards: To ensure fire safety, ready-built factories with modern fire prevention equipment usually comply with regulations and standards. This assists the company in meeting rules and regulatory requirements for safety and environmental protection.
Insurance risk reduction: When setting insurance premium rates, business insurance frequently analyzes security and safety considerations. A contemporary fire prevention system installed in ready-built factories can reduce fire and explosion risks while also lowering insurance costs.
Nam Dinh Vu GNP ready-built factory ensures the fire protection system meets national standards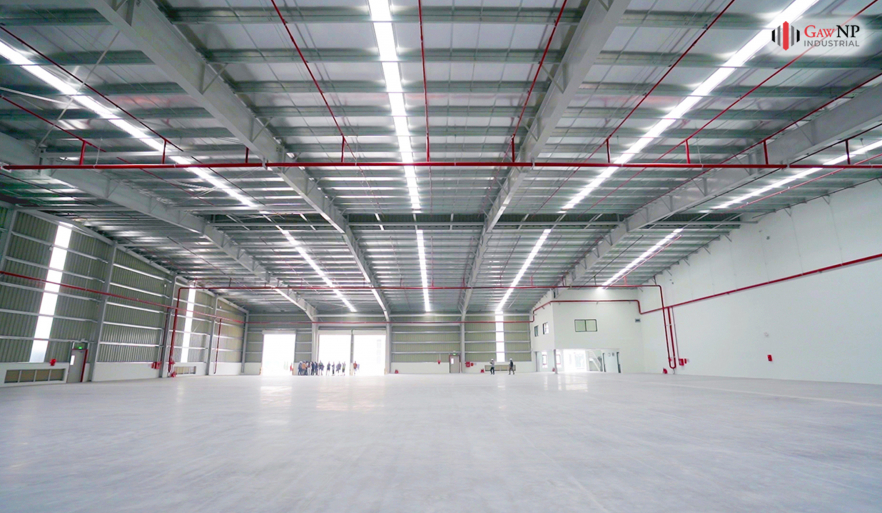 With the goal of meeting high standards of safety and fire protection, the ready-built factory GNP Nam Dinh Vu has equipped with a modern fire protection system:
GNP Nam Dinh Vu ready-built workshop is equipped with modern and full fire fighting equipment and alarm systems such as: portable fire extinguishers, water jets, fire hose rolls, fire hoses and smoke detectors, fire alarm systems, smoke exhaust fans…
Compliance with standards: The fire protection system at Nam Dinh Vu GNP ready-built factory complies with Vietnam's fire protection regulations and standards. The system meets the necessary requirements to ensure safety in accordance with the regulations of the authorities
Certification and inspection: Fire prevention systems are certified and tested by authorized organizations before being put into operation to assure their safety. Companies that lease the pre-built factories at GNP Nam Dinh Vu can save both time and money.
A group of specialists in fire safety are available: The ready-built workshop of GNP Nam Dinh Vu includes a competent fire protection crew that is trained to inspect, repair, and handle fire-related concerns. As a result, the enterprise's production and business will be more secure.
Periodic inspection and maintenance: To ensure proper operation, the fire protection system is inspected and maintained on regular schedules. Firefighting equipment, such as extinguishers, sprinklers, and alarm systems, are tested on a regular basis, as are the water supply and maintenance processes.
Foreign firms need to rent GNP Nam Dinh Vu ready-built factory; for further information, please call Hotline +84 789 75 77 88.
Warehouse for lease in Vietnam | Warehouse for rent in Vietnam | Factory for lease in Vietnam | Factory for rent in Vietnam