Notes on fire prevention while using ready-built factories
Examine the current fire protection system: Before hiring a warehouse, ask about the recent fire prevention system. Businesses should check that this system has been tested and meets current fire safety laws.
Firefighting facilities: Determine if the workplace has enough firefighting facilities, such as fire extinguishers, sprinkler systems, and automatic fire extinguishers. Ensure that there are enough fire trucks, that they are in excellent operating order, and that they are installed in accordance with the requirements.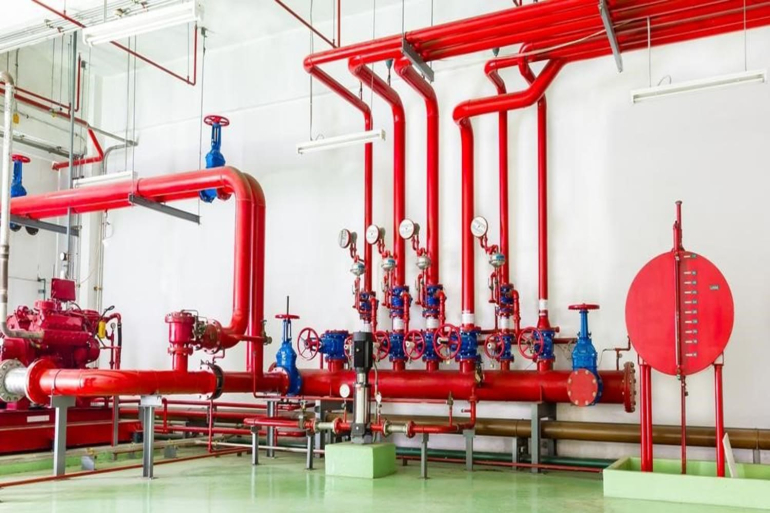 Fire Escape Ways: Check to ensure that the ready-built warehouse has adequate fire escape routes and safe pathways. This guarantees that staff and consumers may securely exit the warehouse in the event of an incident.
Instructions and labeling: Request the warehouse owner provide clear usage instructions and labeling for the fire prevention equipment. Helping individuals understand how to utilize firefighting equipment correctly can guarantee a fast response when a fire starts.
Examine the local ordinances and rules: Understand the local fire prevention standards and regulations where the workshop is established. Check that the built-in workshop meets fire protection criteria and has a valid fire protection permit.
Cooperation with professionals in fire prevention and fighting: If the firm lacks sufficient understanding of fire prevention and fighting, collaborate with a professional or corporation specialized in fire prevention and fighting to test and assess the fire prevention system in the warehouse. This expert may provide advice and assist you in improving the warehouse's safety.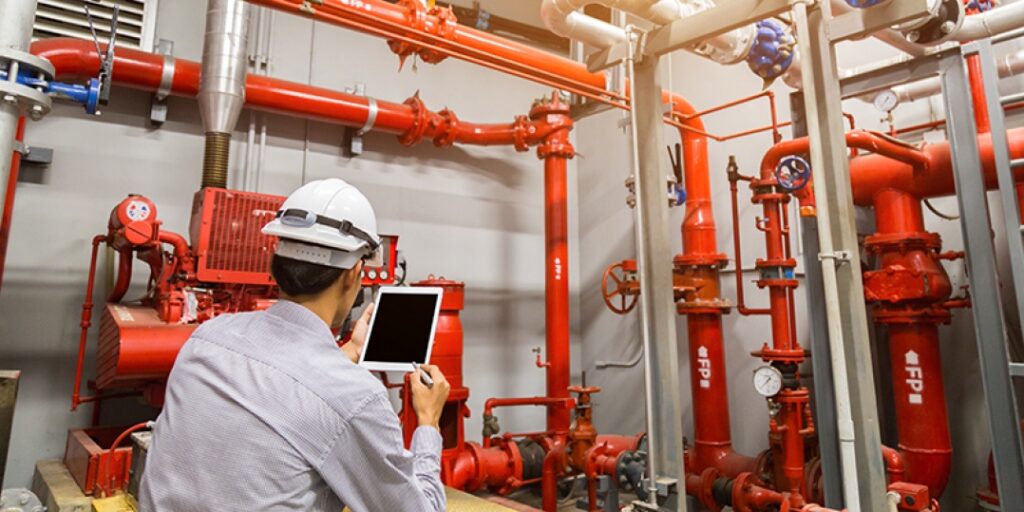 Training and fire prevention information: Ensure that staff are trained in fire safety and given adequate knowledge of fire prevention procedures. The owner of the ready-built warehouse should collaborate with the fire prevention and fighting functional force on a regular basis to supply the essential documentation, instructions, and information so that everyone understands and implements fire safety measures.
Periodic inspection and maintenance: Ensure that the owner of the built-in workshop examines and maintains the fire prevention system on a regular basis. The system should be checked to verify that it operates efficiently and is ready to use in the event of a fire.
Special risks: Depending on the sector of work, businesses must actively warn the factory rental unit ready in the event of a flammable situation. If the yard includes flammable chemicals, ensure that the fire protection system and fire protection measures are enough to manage an emergency.
Nam Dinh Vu GNP Ready-Built Warehouse – Featuring an updated fire protection system that meets national standards.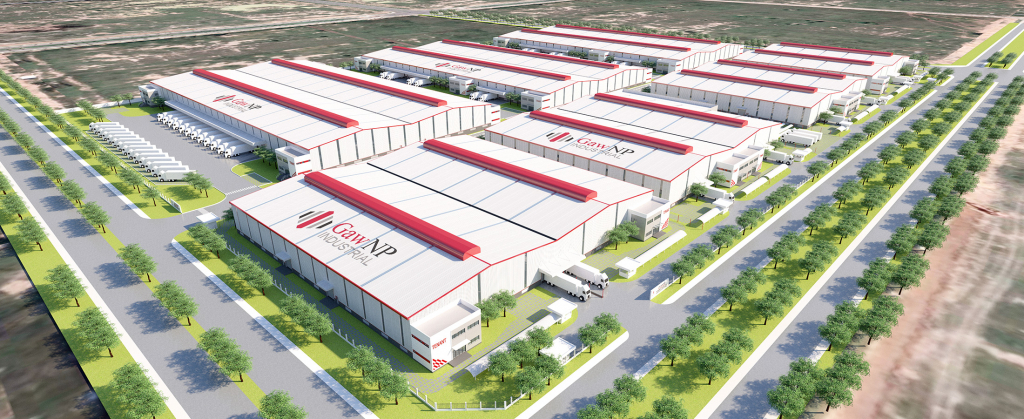 GNP Nam Dinh Vu, a high-quality and exceptional ready-built warehouse in Hai Phong, has been equipped with an advanced fire prevention system that meets national requirements.
GNP Nam Dinh Vu's fire protection system is developed and implemented with crucial features like fire prevention, warning, water supply, and emergency lighting in mind. To meet national fire protection regulations, the system includes water spray, a fire alarm, a smoke detector, a fire hose, and a portable fire extinguisher.
Not only that but the GNP Nam Dinh Vu ready-built plant is continuously checked and maintained. This guarantees that the system is always operational and ready for use in an emergency.
Domestic and foreign enterprises interested in hiring GNP ready-built warehouse Nam Dinh Vu may call Hotline +84 789 75 77 88 as soon as possible.
Warehouse for lease in Vietnam | Warehouse for rent in Vietnam | Factory for lease in Vietnam | Factory for rent in Vietnam