Construction and steel industries are expected to profit from the State Bank of Vietnam's recent move to lower operational interest rates on June 16 to help the economic development recovery.
The State Bank has gradually decreased interest rates, making it simpler for businesses to receive concessionary funding.
On May 23, 2023, The State Bank of Vietnam (SBV) announced Decision No. 951/QD-NHNN to reduce the maximum interest rate on VND deposits from 1 month to less than 6 months from 5.5% per year to 5% per year, effective May 25, 2023.
As a result, on June 16, the SBV issued Decision No. 1124/QD-NHNN again. According to the Decision, the maximum interest rate on non-term and term deposits of less than one month continues at 0.5% per year, while the maximum interest rate on term deposits of one month to less than six months is cut from 5.0% per year to 4.75% per year; the maximum interest rate for VND deposits in People's Credit Funds and Micro-Financial Institutions has been decreased from 5.5% per year to 5.25% per year; the interest rate on term deposits of 6 months or longer is established by the credit institutions based on market capital supply and demand.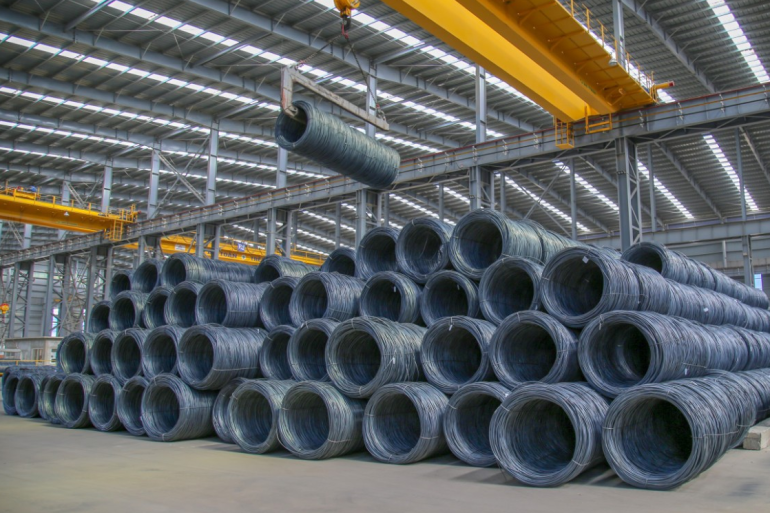 As of July 2023, the SBV has decreased credit interest rates four times. According to Mirae Asset Securities Company's study, the construction and steel sectors, both of which are heavily in debt, will profit immediately from the move. Debt borrowing costs, in particular, have decreased. This contributes to a 5.8% increase in steel industry profit after taxes and a 1.6% increase in property profit after taxes.
Interbank interest rates have fallen dramatically, while commercial bank interest rates for individual clients have remained high. However, the government has taken timely steps to improve the coordination efficiency of monetary policy, fiscal policy, and other macroeconomic policies in order to stabilize the macroeconomy; at the same time, it has actively reformed administrative procedures and legal policies in order to support enterprises, particularly those engaged in steel construction and production.
GNP Nam Dinh Vu ready-built factory – the best option for construction and steel businesses
GNP Nam Dinh Vu Rental Industrial Property is situated in an advantageous location for enterprises to exchange commodities and production resources. Furthermore, infrastructure is being invested to support the combined workshop and warehouse concept. GNP Nam Dinh Vu ready-built factory, in particular, is designed to give the best possible assistance for the building and steel sectors, including mechanical engineering, new materials, construction materials, auxiliary …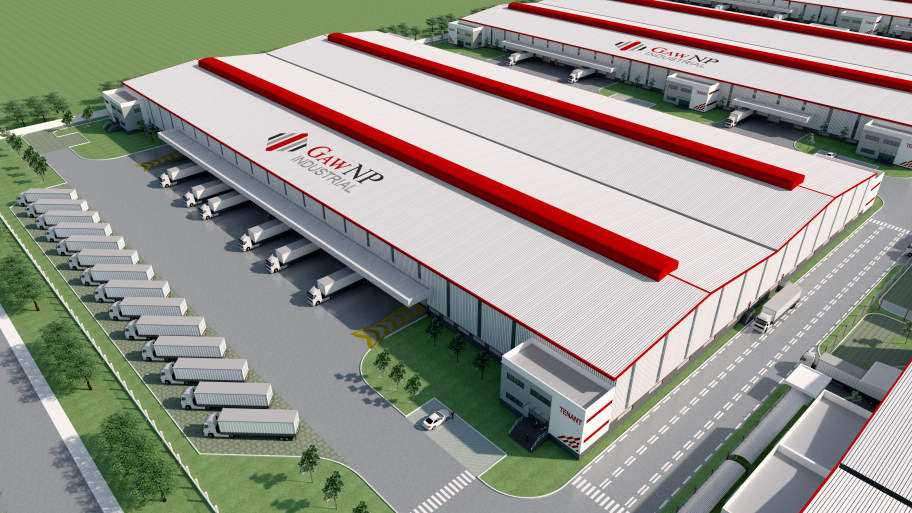 Geographically, the rental ready-built factory GNP Nam Dinh Vu is located in Hai Phong, about 100 kilometers from international airports and seaports such as Van Don International Airport, Cat Bi International Airport, Cai Lan Port, Lach Huyen International Port, and Hai Phong Port. It is simple to get to Hanoi City and Noi Bai International Airport by major highways such as the Hanoi-Hai Phong Expressway, National Highway 5A, National Highway 18, and the Tan Vu-Lach Huyen Bridge.
In terms of infrastructure, the ready-built factory GNP Nam Dinh Vu is EDGE licensed (Excellence in Design for Greater Efficiencies), with a column-free design to maximize space usage. Other facilities, such as car parks, offices, public cafeterias, and security systems, are additionally of excellent quality.
For additional information and to make an appointment to tour the ready-built factory for rent GNP Nam Dinh Vu, businesses please call Hotline +84 789 75 77 88.
Warehouse for lease in Vietnam | Warehouse for rent in Vietnam | Factory for lease in Vietnam | Factory for rent in Vietnam