Electrical and Electronic Industry: Thai Nguyen holds promising prospects for the electrical and electronic industry. The province is establishing several manufacturing plants that produce electrical equipment, electronic components, and related products to meet both domestic and export demands. This development opens up investment and partnership opportunities with companies in the electrical and electronics sector.
Many giants have chosen Thai Nguyen as the investment destination in Vietnam and are continually increasing their investment capital. For example, Samsung Thai Nguyen is leading the country in smartphone production.
Textile Industry: The textile industry is a key sector in Thai Nguyen. State-of-the-art textile factories have been established to produce garments, including shirts, pants, skirts, and other textile products. The integration of advanced technologies and a reliable labor force contribute to the growth of the textile industry in Thai Nguyen.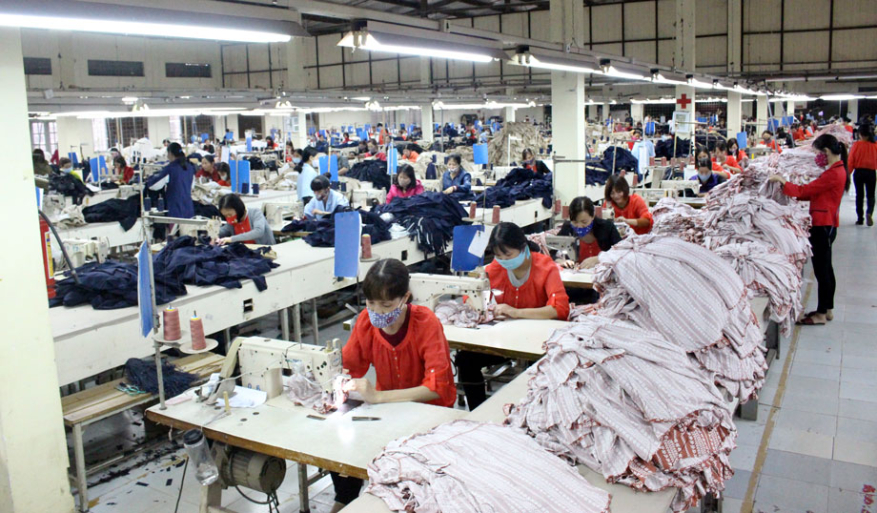 In 2022, Thai Nguyen's textile and garment exports reached approximately US$502 million, representing a nearly 10% increase from that of the previous year, according to data from the Ministry of Industry and Trade.
Automobile and Component Manufacturing Industry: Thai Nguyen is actively attracting investments from automobile businesses to diversify its economic structure. The province has witnessed the establishment and operation of several automobile component factories. For example, Sunny Group recently signed a memorandum of understanding to invest an additional $2.5 billion in Thai Nguyen for the construction of the Sunny Group Industrial Center in March 2023. Another example is Korea Electric Terminal Vietnam Co., Ltd., which specializes in manufacturing spare parts and auxiliary components for motor vehicles.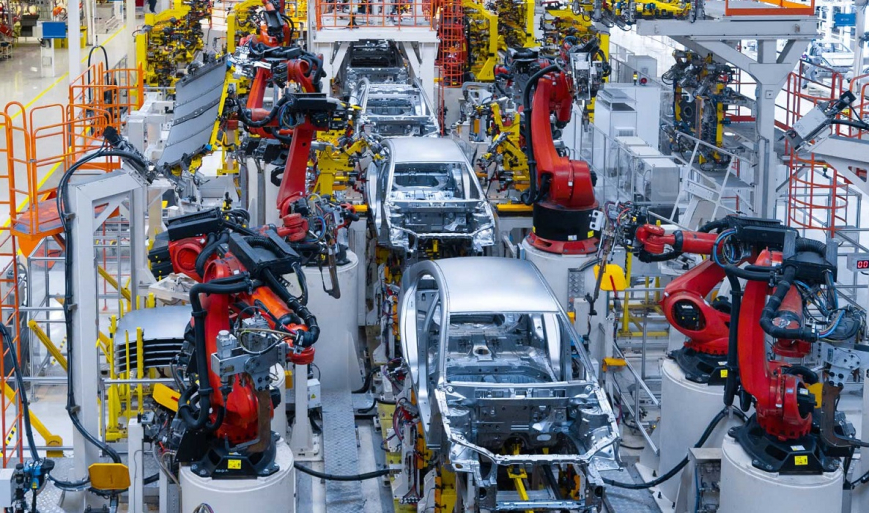 High-Tech Industry: Thai Nguyen focuses on developing a high-tech industry with the aim of attracting research and development projects, manufacturing high-tech products, and offering information technology services. The construction of technology parks and research centers in the region will create favorable conditions for the growth of this industry. An example is DBG Group, a leading high-tech business from China.
GNP Yen Binh 2 Ready-Built Factory for Lease: Opportunity for Foreign Investors
For foreign investors interested in Vietnam and specifically Thai Nguyen, GNP Yen Binh 2 ready-built factory is an ideal solution. Here's why:
Tax Incentives: GNP Yen Binh 2 is located in an area with tax incentives, with a corporate income tax rate of only 17%, which facilitates the investment and operation of foreign businesses in the region.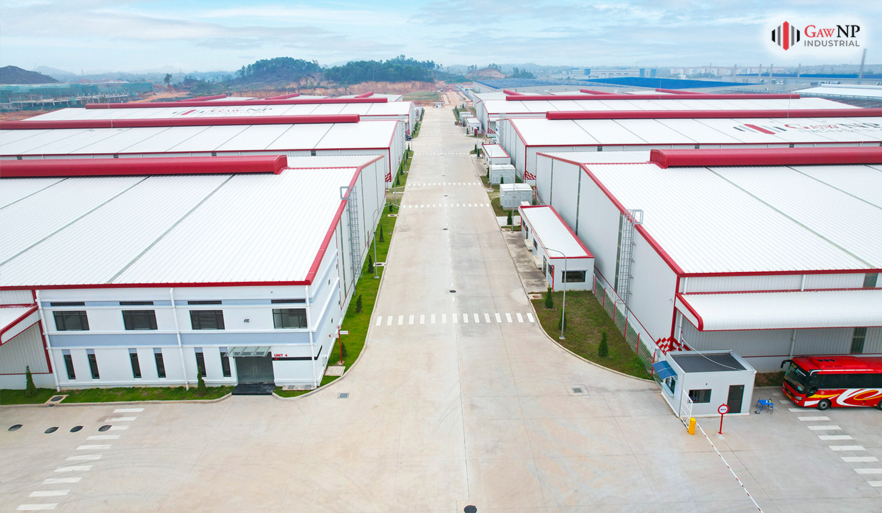 Convenient Geographical Location: GNP Yen Binh 2 enjoys a prime location, providing easy access to key transportation hubs such as Noi Bai Airport (Hanoi), the Hanoi-Thai Nguyen highway, and the Vietnam-China border gate. Such a transportation system allows businesses to travel to domestic and international regions easily, thereby facilitating business activities and transportation of goods.
Column-free and Flexible Design: The factories at GNP Yen Binh 2 are column-free to maximize the usable area. Such a flexible design allows businesses to adjust and combine factory blocks according to their specific requirements of space.
Legal Consulting Support: Choosing to rent a ready-built factory at GNP Yen Binh 2 also includes legal support, which saves businesses time and effort in completing necessary legal procedures to go into operations more easily.
Modern Infrastructure: GNP Yen Binh 2 ready-built factories boast modern infrastructure, including a standard fire protection system, wide internal roads up to 27 meters, ATM services, a canteen, surveillance cameras, etc.
For further information about GNP Yen Binh 2 ready-built factories for lease, please contact our Hotline at +84 789 75 77 88.
Warehouse for lease in Vietnam | Warehouse for rent in Vietnam | Factory for lease in Vietnam | Factory for rent in Vietnam