Vietnam: The favorite destination of chip manufacturing businesses
Since the COVID-19 pandemic broke out, the global chip supply has been severely disrupted. Therefore, many big businesses have been actively seeking new markets to resume the production of this commodity. In light of this opportunity, Vietnam has become an attractive destination for large chip manufacturing businesses by offering numerous advantages.
Samsung Group (South Korea) is one of the notable names when it comes to investing in producing electronic chips in Vietnam. In 2022 alone, the total export turnover of Samsung Vietnam reached USD 65 billion (Source: Samsung Electronics Vietnam). Furthermore, the corporation is preparing to test-produce semiconductor ball grid array (BGA) products and plans to start mass production in July, 2023 at the Samsung Electro-Mechanics in Thai Nguyen.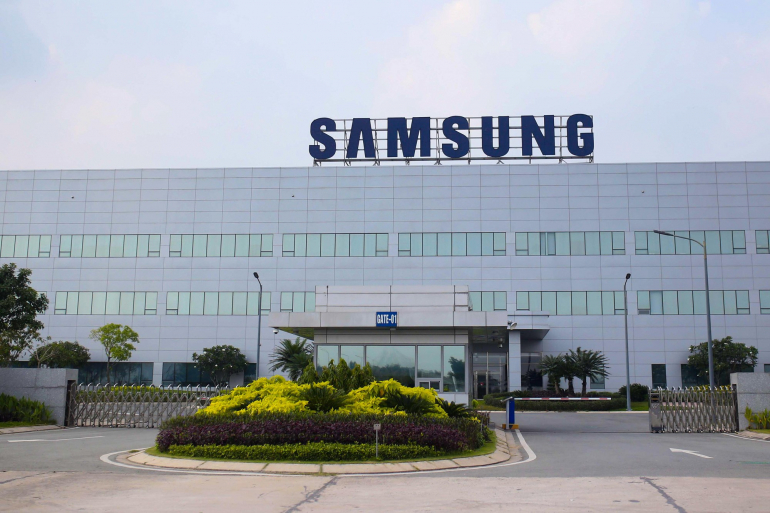 In contrast to technology corporations that have just invested in Vietnam recently, Intel is already a familiar name that has been investing in the country for the past 15 years to produce a range of chips for worldwide export.  Intel Products Vietnam (IPV), located in the high-tech industrial park in Ho Chi Minh City, is the largest assembly and test plant of the corporation.
Vietnam has also attracted various FDI companies producing semiconductor equipment and components, such as Amkor Technology (South Korea) in Bac Ninh, which has signed an agreement to develop a semiconductor materials manufacturing, assembly, and testing plant with a total investment capital of USD 1.6 billion until 2035. Amkor Technology is the strategic partner of leading electronics companies such as Qualcomm, Samsung, NVIDIA, Foxconn, Broadcom, LG, and SK Hynix. The project is expected to begin by the end of 2023.
Manufacturing chips will present a great opportunity for foreign businesses to invest in Vietnam due to the 3 following reasons:
1. In the near future, the race to shift the semiconductor supply chain and chip production to Vietnam will continue to intensify, especially when Vietnam has established chip design centers, training institutes, and high-tech centers that meet international standards.
2. Vietnam is home to a skilled workforce with specialized knowledge and many years of experience in the semiconductor industry, which is comparable to other renowned countries in the technology sector.
3. Furthermore, Vietnam is known to boast a more affordable source of raw materials compared to other countries in the region. This will help reduce production costs and enhance the competitiveness of businesses.
Investing in chip production in Vietnam: Where to start?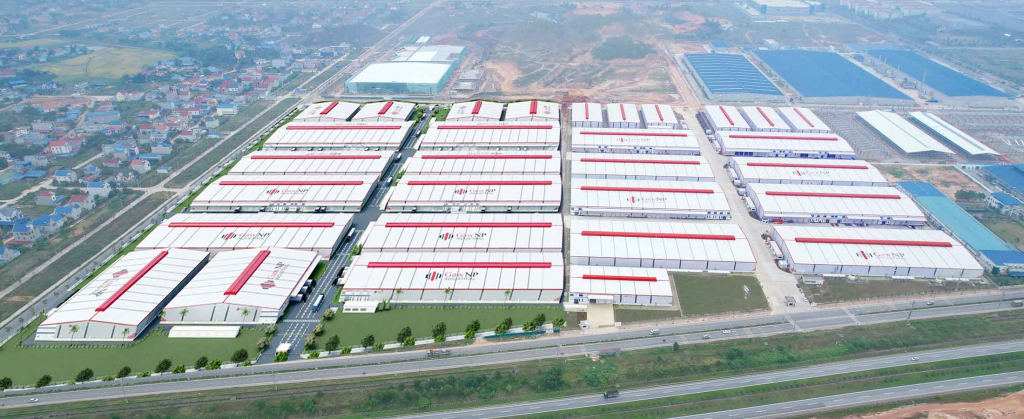 As an expert in investment advice on international and local markets, Gaw NP Industrial is the ideal choice for foreign businesses seeking to invest in Vietnam. Gaw NP Industrial will provide legal and policy support for businesses in the host country, such as company setup procedures, business licenses, and other necessary documents.
In addition to providing investment advice in Vietnam, the main area of expertise for Gaw NP Industrial is offering ready-built factories for lease for businesses to establish chip manufacturing plants or those operating in different industries. For example, GNP Yen Binh 2 is a ready-built factory for lease projects of Gaw NP Industrial.
GNP Yen Binh 2 is located in Thai Nguyen province, which attracted the fourth highest amount of FDI capital in Vietnam in 2022 (Source: Thai Nguyen Department of Planning and Investment). The project boasts many advantages for businesses, including an optimal design to maximize usable space, an integrated system of ventilation and natural lighting, and adequate infrastructure for production, such as fire protection system, stable electricity supply, wastewater treatment system, 24/7 surveillance cameras, canteen, large parking lots, wide internal roads, etc.
If you need further information about GNP Yen Binh 2 to invest in Vietnam, call our Hotline at +84 789 75 77 88 today!
Warehouse for lease in Vietnam | Warehouse for rent in Vietnam | Factory for lease in Vietnam | Factory for rent in Vietnam