The industrial real estate for lease market is demonstrating huge potential
Within the first six months of the year, the industrial real estate market in key provinces of the North, including Hanoi, Hai Phong, Hung Yen, Bac Ninh, and Hai Duong, witnessed a high occupancy rate of nearly 80% for a total area of nearly 15,000 hectares.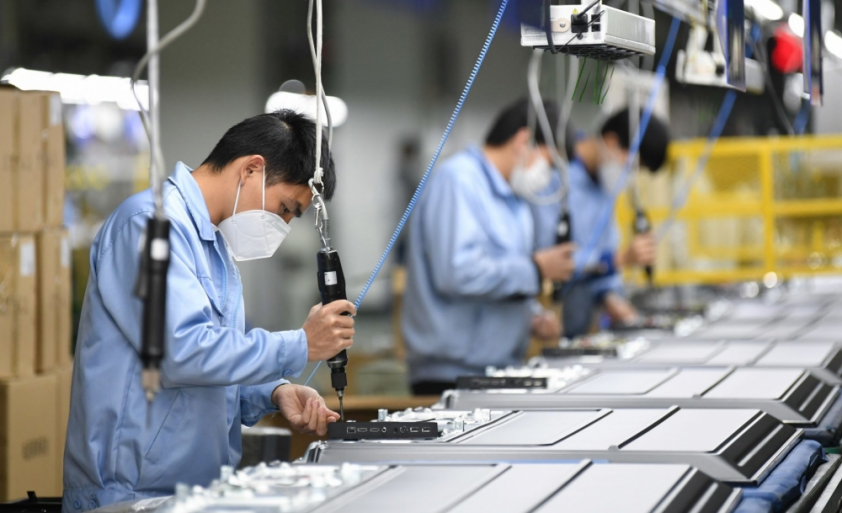 Meanwhile, according to CBRE's survey and assessment, there is a significant increase in demand for industrial real estate properties. More specifically, the demand for industrial land for lease has grown by 10%, while the demand for warehouses and factories has increased by 7%. This surge in demand has led to the development of billion-dollar industrial parks, with plans for further investment in the sector.
CBRE also points out that the five key northern cities, namely Hanoi, Bac Ninh, Hung Yen, Hai Duong, and Hai Phong, have added 15,000 hectares of new industrial land. Additionally, the southern region has seen an increase of 30,000 hectares across four provinces: Ho Chi Minh City, Binh Duong, Dong Nai, and Long An.
According to industry experts, the supply of industrial real estate in Vietnam is expected to increase by 14,000 hectares by 2025 in both the North and the South regions. Furthermore, the total accumulated area of warehouses for lease is projected to surpass 7.6 million square meters across the country by 2025.
Experts at SSI Research assesses that in the second half of 2022, the demand for industrial land for lease will continue its strong growth trajectory due to the following factors:
Vietnam's economy has regained stability as many recovery policies have been implemented and began showing initial effectiveness. In addition, the reopening of international trade and the continued attraction of foreign investment into Vietnam further contribute to the positive economic outlook.
The ongoing wave of production relocation from China to Vietnam continues to intensify in this period, and Vietnam remains an attractive destination for global businesses.
Meanwhile, the memorandum of understanding contracts signed in 2021 are expected to come into effect in 2022.
GNP Yen Binh 2: A prominent industrial real estate for lease property in Thai Nguyen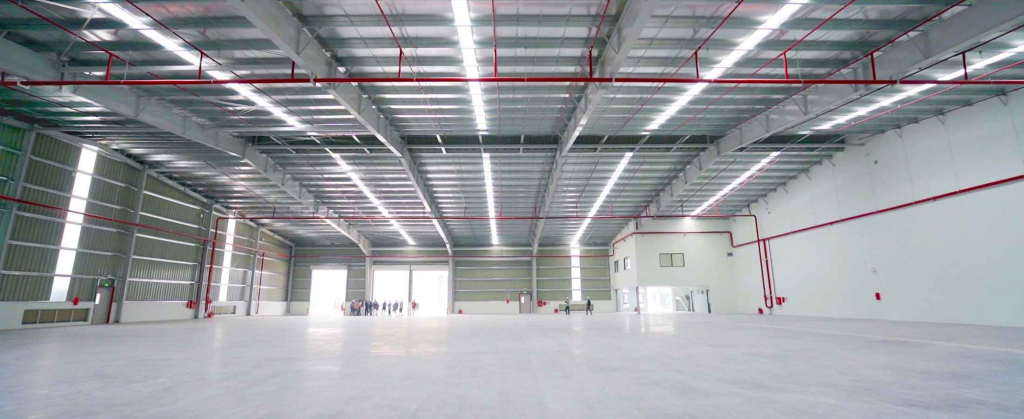 Following the success of GNP Yen Binh 1, Gaw NP continued to invest in the industrial real estate for lease property GNP Yen Binh 2, which spans a total area of over 16 hectares in Thai Nguyen. This property comprises 15 ready-built factories with a total floor area of 110,000 square meters.
Most notably, GNP Yen Binh 2 is intelligently designed to meet the needs of both EPE and non-EPE businesses:
Column-free design that maximizes usable area and provides flexibility.
Transparent awnings that help transport and protect goods from weather elements at ease.
Natural light system that promotes productivity while reducing electricity costs.
Wide internal roads.
Integrated technologies in monitoring and occupational safety: Modern and automatic fire protection systems, as well as water and waste management systems that comply with industry standards.
Moreover, the industrial real estate for lease property GNP Yen Binh 2 offers one-stop rental services and additional facilities such as canteens and parking lots to support the day-to-day activities of businesses.
With its competitive advantages and modern infrastructure, the industrial real estate for lease property GNP Yen Binh 2 is well-suited for businesses operating in the fields of agriculture, industry, and high technology.
Businesses that feel interested in GNP Yen Binh 2, please contact our Hotline at +84 789 75 77 88 for further information and support.
Warehouse for lease in Vietnam | Warehouse for rent in Vietnam | Factory for lease in Vietnam | Factory for rent in Vietnam