The Renewable Energy in Sustainable Industrial Parks conference was taken place on the morning of June 29, organized by Haiphong Economic Zones Management Authority. In the event, Gaw NP Industrial signed an MoU with Shire Oak International and Sao Do Group, which highlighted the concretization of GNP's sustainable development strategy and Haiphong's marine economy in general.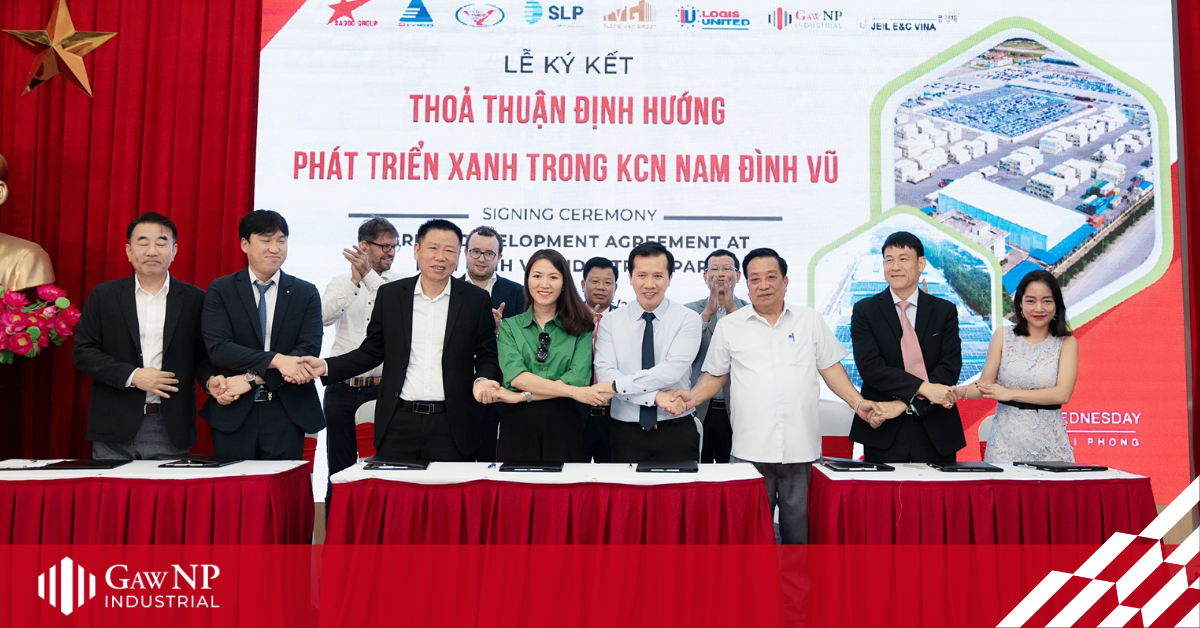 photo courtesy of GAW NP Industrial
Attendees at the conference were Harry Rawicz-Szczerbo, head of the Trade and Investment Department at the UK Embassy; Le Trung Kien, member of Haiphong Party Committee's Standing Board and director of Haiphong Economic Zones Management Authority; Mark Shorrock, chairman of Shire Oak International; Nguyen Thanh Phuong, CEO of Sao Do Group; and representatives of Haiphong's departments, Gaw NP Industrial's representatives, agencies, investors, and other businesses.
At the conference, Kien asserted that the development of renewable energy is an inevitable trend and a mandatory requirement of the current energy industry in Vietnam as well as around the world. Haiphong is determined to become Vietnam's leading city in industrialization and modernization; building a modern, intelligent, and sustainable development industry.
Taking the next step in green development strategy, GAW NP Industrial signed the Memorandum of Understanding with Shire Oak International and Sao Do Group to install rooftop solar panels on the GNP Nam Dinh Vu project.
The project is also EDGE certified for saving at least 20% energy, water and embodied energy in materials, and is on track to upgrade to the EDGE Advanced certification, with Zero Carbon Ready, savings at least 40% of on-site energy upon the completion of rooftop solar panel installation.
This renewable energy solution, EDGE certification, and ESG due diligence process applied in the Nam Dinh Vu project and future projects strengthen GAW NP Industrial's commitment to sustainable development.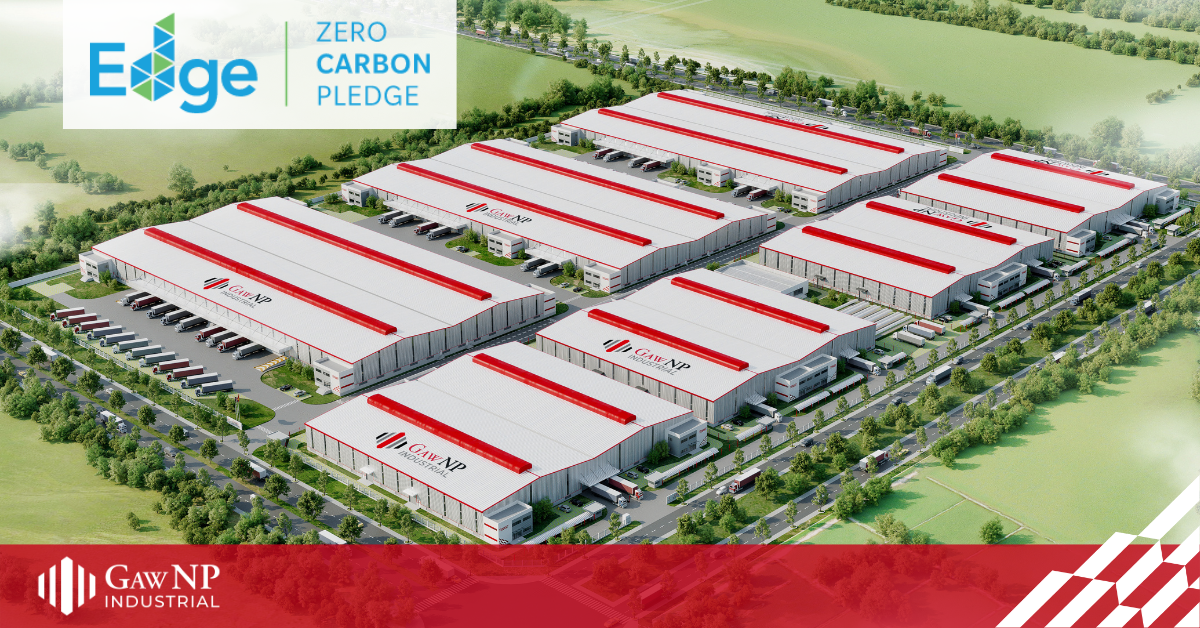 Situated in Nam Dinh Vu green Industrial Park, the GNP Nam Dinh Vu – Industrial Center with 16 ha-land offering 20,500 square meters of ready-built warehouse and 80,500 square meters of ready-built factory will be available on April 2023.
GNP Nam Dinh Vu is likely to meet demand in Hai Phong and nearby regions because of its customer-centric design and flexible commercial terms. Tenants who choose the GNP Nam Dinh Vu project will benefit from the best favorable policies available in Vietnam today. Typically, land rents are exempt until the end of the project implementation period, and investors benefit from a 15-year average corporate income tax rate of 5%.
Warehouse for lease in Vietnam | Warehouse for rent in Vietnam | Factory for lease in Vietnam | Factory for rent in Vietnam