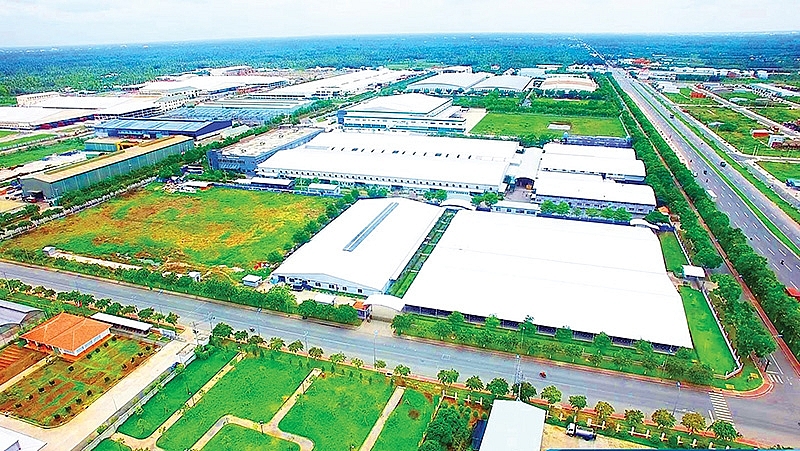 Gaw NP Industrial is looking for land to develop industrial properties
Talking to VIR, Vo Sy Nhan, co-founder and managing director of Gaw NP Industrial, said that after more than a year in the Vietnamese market, Gaw NP is now on the right track.
"We are completing the project investment procedure for the first project in a northern province and we expect to put this into operation in the first quarter of 2021. Other projects in the southern region are still in progress," Nhan said.
He added that projects invested in by Gaw NP Industrial are mostly located where attractive investment policies for the manufacturing sector are offered, and where logistics and transport systems are favourable, such as Ho Chi Minh City, and the southern provinces of Dong Nai and Binh Duong, as well as some other northern provinces.
In January 2019 Gaw Capital Partners teamed up with NP Capital Partners in a logistics and industrial platform called Gaw NP Industrial. The platform will invest in industrial properties in strategic locations with modern design to serve strong demands from export-import businesses, and companies servicing booming e-commerce and retail activities in Vietnam.
With successfully established multiple logistics platforms across gateway cities in China and Australia with 1.3 million square meters of warehousing facilities and over $1 billion in capital commitment, Gaw NP Industrial desires to leverage its veteran experience into Vietnam which would enable the platform to cover the full spectrum of logistics and industrial development, leasing, and asset management.
Gaw Capital Partners expects to develop its business in the Vietnamese market with supplying services for warehouse, leasing, and managing assets. Its targeted tenants would be investors and manufacturers in machinery, electrics, automobile, and garments.
"Our business strategy in Vietnam is suitable for industrial property. In the time to come, Gaw Capital Partners will continue hunting for land plots for our pipeline developments in the country," Nhan said.
Gaw Capital Partners is interested in tracking down developments for leased offices, hotels, housing, education, and the sharing economy in major cities across Vietnam.
Industrial property providers are actively pushing their projects in the country in order to receive a new wave of foreign direct investment flow moving from China.
Stephen Wyatt, country director of JLL Vietnam, forecasted that this year the pandemic will have a negative impact on the global supply chain, but the trend of production shifting from China to Southeast Asia countries will continue even if it becomes more difficult to carry out. "Therefore, it is expected that the land rent in industrial property will increase in the final months of 2020," said Wyatt.
However, according to industry experts, not all manufacturers can easily move to Vietnam. The reality is that wages for manufacturing workers in China are now three times higher than that of Vietnam, but their skill levels are also higher. China also has bigger production scale and a much bigger consumption market than Vietnam.
Sharing this view, Nhan of Gaw NP said that the health crisis is affecting all economic activities of the whole society. The most difficult thing to determine now is when the Vietnamese and global economies can resume towards a normal state, especially in the context that the supply chain and demand are interrupted and severely altered.
"Companies have been reviewing and adjusting their investment and business strategies so that they can cope with the crisis over the next 12-24 months," Nhan added.
Warehouse for lease in Vietnam | Warehouse for rent in Vietnam | Factory for lease in Vietnam | Factory for rent in Vietnam