Among other countries, Vietnam emerges as a prominent destination that is likely to meet the expectations of foreign investors. Here are the key factors that contribute to its appeal:
1. Competitive costs: Low labor costs and market entry fees
Vietnam is widely known as a regional manufacturing hub. Foreign investors, especially those diversifying their investments through the "China plus one" strategy, find Vietnam even more attractive with its skilled workers, excellent education systems, quick adaptability, and notably, lower costs compared to those in other countries in the same region.
Moreover, foreign businesses entering the market can leverage the availability of industrial real estate, such as ready-built factories for lease, thereby saving costs on building completely new ones.
2. Supportive policies to promote FDI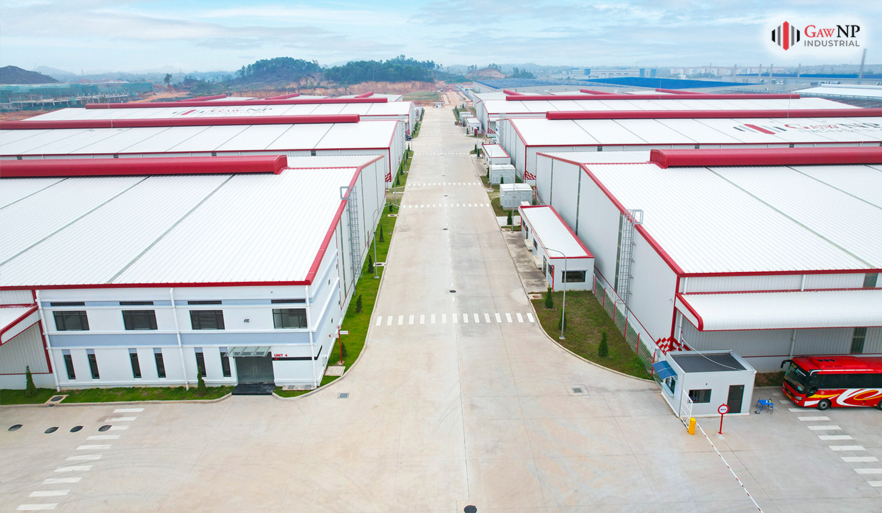 Vietnam continually refines its policies to effectively manage FDI while providing support to foreign businesses that invest in Vietnam. These policies include tax exemptions and incentives during the initial stages, investment consultation for legal procedures, protection and priority treatment for foreign investors, etc.
Furthermore, Vietnam is also a member in 15 free trade agreements with over 50 countries, including significant agreements like the EU-Vietnam Free Trade Agreement (EVFTA), the UK-Vietnam Free Trade Agreement (UKVFTA), and the Comprehensive and Progressive Agreement for Trans-Pacific Partnership (CPTPP). This means manufacturers in Vietnam can easily import goods to other consumer markets with favorable tax rates.
3. High level of digitization in manufacturing and production
At present, Vietnam boasts the highest level of digitization in production and manufacturing, particularly in cross-border e-commerce. The electronics and microchip industry has emerged as a crucial national sector, contributing one-third of the country's total export turnover. Vietnam currently ranks 9th globally in electronic goods exports. More specifically, phones and electronic components recorded a significant export turnover of USD 39.6 billion in the first eight months of 2022, a 12.1% increase year over year (Statistics of the Ministry of Industry and Trade).
The presence of industry giants like Intel and Samsung further solidifies Vietnam's position as a favorable and safe environment for semiconductor production and business.
4. Abundance of affordable industrial real estate and ready-built factories for lease
In addition to its strategic location, favorable policies, and affordable labor costs, Vietnam offers a wide range of industrial real estate and ready-built factories for lease across the country, from the North to the South. Many of these industrial estate properties are heavily invested on a large scale with modern infrastructure built to international standards. A notable example must be the GNP Yen Binh 2 ready-built factory for lease property in Thai Nguyen.
Choosing to rent a ready-built factory for lease when entering the Vietnamese market enables foreign businesses to quickly go into operations while saving time and costs spent on building a new one.
Gaw NP Industrial, a reputable international industrial real estate developer and seasoned investment consulting company, possesses extensive knowledge of the Vietnamese market. By selecting the GNP Yen Binh 2 ready-built factory for lease property in Thai Nguyen, businesses can benefit from free investment advice to expedite the necessary procedures to set up in Vietnam.
For more information about the GNP Yen Binh 2 ready-built factory for lease property or investment advice, please contact our Hotline at +84 789 75 77 88.
Warehouse for lease in Vietnam | Warehouse for rent in Vietnam | Factory for lease in Vietnam | Factory for rent in Vietnam