The economical growth trend in Q1, Q2: Outstanding recovery & booming investment opportunities
Having faced the significantly affected by Russia – Ukraine war & pandemic diseases, Vietnam still receives positive stabilities in several sectors due to the growth rate in the first and second quarters. Notably, plenty of foreign investments tend to rent premium-built factories to enhance their businesses, warehouses or productions directly. It scales up the FDI rate higher than the previous time. Only in the first few months of 2022, this rate has reached 2.1 billion USD, which will increase to 4.2 percent from the same period of 2021.
Therefore, some economic experts have confirmed that Vietnam is still one the most promising destinations for foreign investors to develop their businesses in the long run.
Attracting lots of "giants" by potential business environment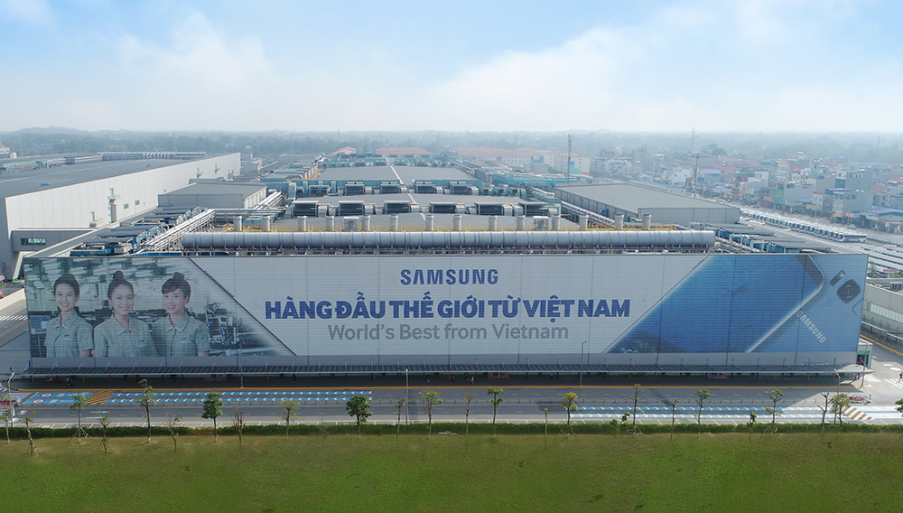 In early 2022, some international companies that have operations in Southeast Asia or China show their plan to move factories & expand their businesses in Vietnam. Those strategies have enabled Vietnam to gain high FDI inflows, which make this country become the major manufacturing hub in Asia. When looking back 2 months of the first quarter, Thai Nguyen had gathered a large amount of capital, which accounts for nearly 18.5% of the national FDI index. Samsung (Korea) could be considered as one of "giants" that have invested in Vietnam by adding $920 million to expand its manufacturing & developing business for decades.
On the advantage side, Vietnam is getting closer to the new normal life compared to the overall situation around the world, thanks to effective solutions in disease control policies. It leads to lots of opportunities for economic development. In addition, international companies favor this market due to huge potentials: The cost of ready-to-build factories is quite affordable, attractive & strategic locations, a multitude of airports, rail links, seaports and direct highway systems such as Thai Nguyen – Ha Noi or Bac – Nam highways, which extremely convenient to transport goods in Vietnam to other regions and around the world.
Progressive taxation & FDI support policies
An enviable position that has been achieved is favorable policies by the Government, especially in terms of free trade agreements. The Vietnamese authorities have put in place efficient & supportive policies to the manufacturing sector, where foreign investors can confidently develop their businesses or logistics based on the size of their projects. From the end of 2021, Vietnam has implemented economic laws such as long-term tax reductions, restricting inflation, investment banking, etc. Besides, this country is one of the rare places to reopen economics for more than 25 countries. It creates opportunities for foreign firms to invest in Vietnam.
Skilled & stable workforce in different sectors
Vietnam provides skilled & young labor to grasp the opportunities created by foreign direct investment & ready to meet the business needs of the enterprises with high demands. As a result, the human resource structure will completely be one of potential things that international firms should know.
Stable infrastructure: Lots of ready-to-built factories can go to production stage now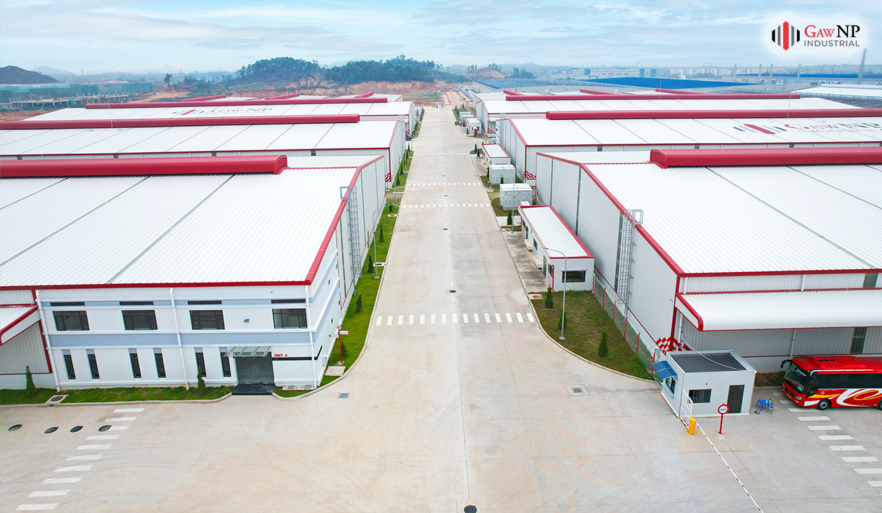 In the medium and long term, Vietnam is still a rising star in the production & manufacturing sector in Asia. Hence, many high-tech industries also plan to construct premium-to-built factories, which help enterprises easily go into operation.
As a unit that always put the demands of businesses as the priority – the GNP Yen Binh 2 Project in Thai Nguyen, which is the supply of ready-built factories soaring, has its reputation in the eyes of global enterprises when deciding to sign lease contracts.
GNP Yen Binh 2 always makes the priority to hand over right – complete – worthy utilities & specifications: An automatic fire sprinkler system ensures safety, a consecutive canopy brings convenience in loading & unloading products despite any weather conditions, and an open factory floor plan with no internal columns helps maximize manufacturing space, etc. Moreover, enterprises could use other facilities such as a public canteen & toilet, bike parking, nearby residential area… helping businesses go into operation as soon as possible.
Besides, ready-built factories of GNP Yen Binh 2 also have strategic locations, which are situated on the key freight route: 0,5 hours to Noi Bai international airport, 01 drive-hour to Ha Noi and neighboring logistics via Ha Noi – Thai Nguyen expressway. By that, it is supremely convenient for product transportation.
The first phase of GNP Yen Binh 2 is expected to be complete in August 2022. Especially, if enterprises choose to sign a lease contract in this period, they would receive plenty of discounts, attractive rent & flexibility in the form of payment.
Contact our Hotline +84 789 75 77 88 for more advice!
Warehouse for lease in Vietnam | Warehouse for rent in Vietnam | Factory for lease in Vietnam | Factory for rent in Vietnam