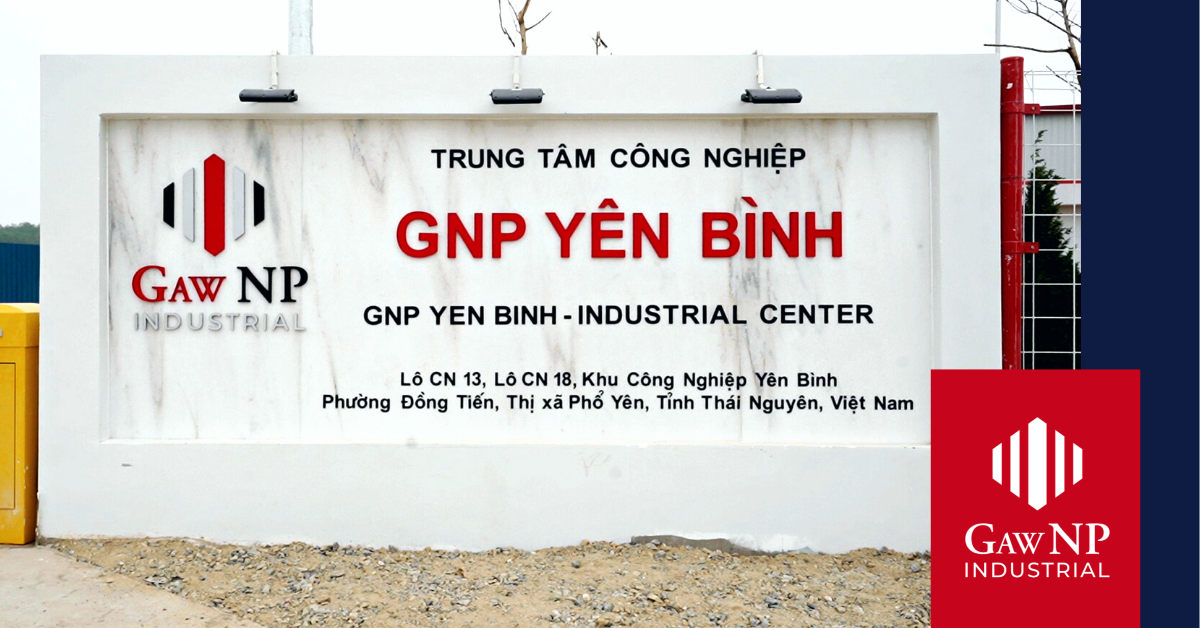 A photo of GNP Yen Binh Industrial Park, Thai Nguyen Province, Vietnam
(photo courtesy of GAW NP Industrial)
According to the Ministry of Planning and Investment's Foreign Investment Agency, Vietnam counted newly-registered FDI inflows of about $14 billion in the first half of the year, equivalent to 91.1 per cent of the previous year's total.
Of this, $4.9 billion was poured into 752 newly-licensed projects, a slight decrease of 6.5 per cent in the number of projects, and a sharp reduction of 48.2 per cent in value.
Another $6.8 billion was added to 487 projects currently underway, a rise of 65.6 per cent in value and 5.9 per cent in number. Overseas investors also poured almost $2.3 billion into just over 1,700 share purchase deals, an increase of 41.4 per cent over the same period last year.
FDI disbursement climbed slightly by 8.9 per cent on-year, to around $10 billion.
Almost 35,000 valid foreign-invested projects were accumulated across the country with a total registered capital of $426 billion. Their disbursement was almost $260 billion, equivalent to 60.9 per cent of the valid registered capital.
Among the 18 sectors receiving funds in the first half, processing and manufacturing took the lead with $8.8 billion, accounting for 63 per cent of total FDI.
Singapore led the 84 countries and territories investing in Vietnam in the first half with a total investment capital of around $4.1 billion, followed by South Korea ($2.7 billion) and Denmark ($1.3 million).
Binh Duong attracted the highest amount of FDI in these five months with over $2.5 billion, followed by Ho Chi Minh City with $2.2 billion, Bac Ninh with approximately $1.6 billion, Thai Nguyen with $1.5 billion, Haiphong with $925 million, and Hanoi with nearly $750 million.
The export turnover of foreign-invested enterprises (FIE) continued increasing by 16 per cent on-year, to about $136.3 billion (including crude oil) or $135.2 billion (excluding crude oil), making up about 73 per cent of the country's total export value.
Their import turnover was estimated at around $120.5 billion, up 16.1 per cent and accounting for 64.8 per cent of the total.
The trade surplus of FIEs was $15.8 billion (including crude oil) or $14.7 billion (excluding crude oil) in the first half, while local businesses reported a trade deficit of $16.4 billion.
Source: VIR
Warehouse for lease in Vietnam | Warehouse for rent in Vietnam | Factory for lease in Vietnam | Factory for rent in Vietnam