Which type of business should choose ready-built factories?
Small and medium businesses
Renting a ready-built factory is an ideal solution for small and medium-sized businesses to save costs.
When it comes to building their own factories, businesses will need to allocate a huge budget for construction expenses, including renting land, buying raw materials, hiring workers, upgrading roads, installing machines, and so on. In contrast, ready-built factories come with facilities and utilities, meaning that businesses only need to pay the rental fees while saving other costs for production activities.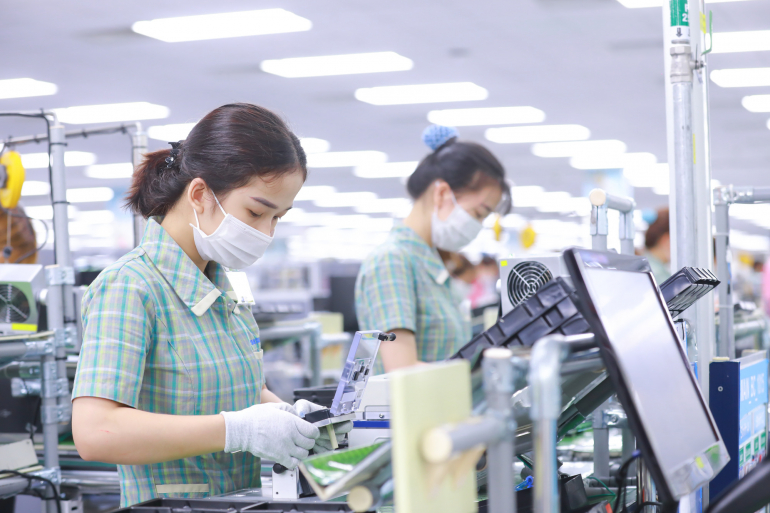 Besides, businesses can also save time and go into production more quickly by renting a ready-built factory instead of building a new one. This will help small and medium businesses focus on manufacturing and recover their capital faster.
Another advantage of ready-built factories is to offer flexible areas for rent. Small and medium-sized businesses can opt for a suitable area in the initial stage and then expand the factory according to their needs later on.
Businesses that have just invested in Vietnam for the first time
In addition to saving time and costs, renting a ready-built factory offers other benefits for foreign businesses.
More specifically, foreign enterprises tend to encounter many challenges in preparing documents when first investing in Vietnam. By choosing a ready-built factory, the project investor will support businesses in completing legal procedures such as business registration, investment registration, capital contribution, obtaining work permits for foreign employees, etc. Furthermore, businesses may also benefit from professional guidance from industry experts.
Making investment decisions always involve risks, but these risks can be minimized if foreign businesses opt to rent ready-built factories instead of building new ones. During the initial stage, businesses should consider renting a small area to get to know the marketing and business culture in Vietnam. Once you have gained a certain understanding of the new environment, it's up to you to scale up or down so that your business can operate more efficiently.
Businesses with flexible expansion needs
Some specific businesses need to expand their factories within a certain time frame in response to market demands. Instead of wasting resources to build a new factory, businesses should consider renting ready-built factories at that time. These factories are equipped with fully functional electrical and water systems, waste treatment facilities, etc., which allows businesses to go into operations more quickly.
Besides, several projects offer short-term leases for businesses, which lasts only 6 months. When the market demands drop, businesses can terminate the rental contract to save on costs.
GNP Yen Binh 2 – The ready-built factory project that attracts interest in Thai Nguyen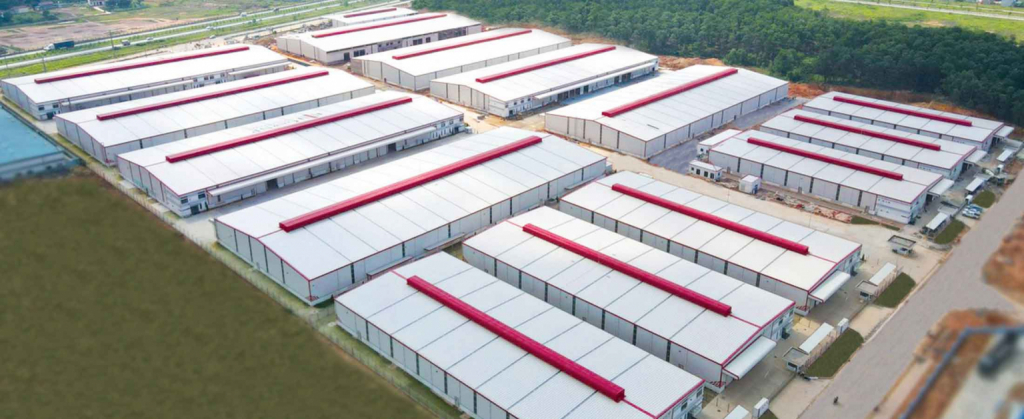 GNP Yen Binh 2 is a ready-built factory project in Thai Nguyen, developed by Gaw NP Capital – a leading industrial real estate for lease developer in Vietnam. By renting a ready-built factory in GNP Yen Binh 2, businesses can take advantage of the abundant labor resources, stable socio-economic situation, and well-connected transportation network in Thai Nguyen.
GNP Yen Binh 2 is attracting considerable attention from businesses investing in Vietnam due to its remarkable advantages, including:
Land area of up to 160,000m2 and an NLA of 50,000m2.
Flexible leasing options start from 2,500m2, with the possibility of combining multiple factories.
Column-free design to maximize the production area.
Stainless steel roof system to allow natural lighting.
Essential utilities include fire protection systems, cafeterias, 24/7 security, and cameras installed in public areas.
In addition, GNP Yen Binh 2 offers tax incentives and advice on procedures for businesses that rent ready-built factories here. For more information, please contact our Hotline at +84 789 75 77 88.
Warehouse for lease in Vietnam | Warehouse for rent in Vietnam | Factory for lease in Vietnam | Factory for rent in Vietnam